In the lead-up to E3, we're counting down with our most anticipated titles. You can find out when all the press conferences are taking place in Australian/NZ times HERE.
---
With the Nintendo Switch seeing a ton of sales and plenty of success early in its life already, it is easy to forgot about the console which was seen as one of Nintendo's biggest missteps in recent history, the Wii U. Although there were plenty of mistakes which led to the ultimate lacklustre sales and meagre support from third party publishers, there was one thing which stood out from Nintendo during this time.
Which was of course their quirky and brilliant third person paint shooter Splatoon. Which I fell in love with and became addicted to when it first came out. I didn't even own a Wii U, so I came over to a friend's place to play it for days after launch. Now two years later, Nintendo are making their paint shooting series portable, with Splatoon 2 coming to the Switch.
With less than two months until the launch of the Switch, Nintendo needed to announce games for their bold upcoming hybrid console. Splatoon 2 was one of these titles, unveiled at the official public reveal for the Switch, on the 13th of January.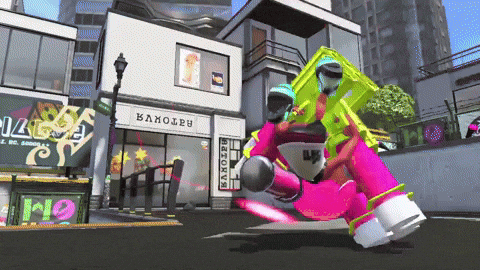 After a surprisingly sparse showing last year at E3, Nintendo are back with their pre-recorded 'Nintendo Showcase' on Wednesday morning at 2am (AEST). Despite having already sharing plenty of details about the sequel and running a testfire for it in March. Nintendo will want to drum up hype and surely show off new gameplay features, maps and weapons as we draw closer to release.
Speaking of release, Splatoon 2 is launching worldwide on July 21st, so less than two months away now, after only being officially announced in January. This lines up with Nintendo's strategy so far for the Switch of releasing their first party games in a trickle, so fans have something new to play every month. We'll just have to keep ourselves occupied with MarioKart and ARMS until then I guess…
Honestly, one of the main reasons I bought a Switch and planned on buying one before Splatoon was officially announced, was due to the prospect of being able to take the incredibly fun and vibrant third person shooter I'd come to love on friend's Wii Us, on the go.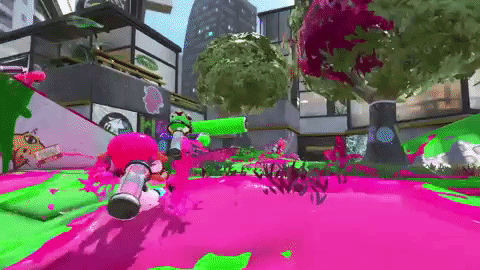 Splatoon was just that much fun. They don't need to change the formula too much, and I hope they don't. More than anything though, some new weapons, maps and modes to add variety is key, which they have already shown a few off. Including new Salmon Run, where 2-4 players can team up in a classic wave mode format. Adding to the Switch's local gaming theme, Splatoon 2 will let friends play together via split screen too.
So really we have already been shown plenty, but hopefully we see more maps and weapons from Nintendo at E3. And if the testfire back in March was a good indicator of what is to come, then we should be set for another fun installment from Nintendo's first party games.