This past week, we paid a visit to Cologne, Germany where Gamescom raged on. During our brief time there we managed to get through a lot of the neat things being shown off by publishers.
Brodie and Mehdi each picked their three favourite games and why they should be on your radar in the months ahead.
Wolfenstein: The New Colossus
Growing up, I played a lot of Wolfenstein 3D. It's one of the first shooters I latched onto, and my bloodlust only grew from there. After a few rough outings, the ship steadied with The New Order as Wolfenstein returned to a classic, balls-out action vibe full to the brim of all the Nazi thumping violence you could ask for.
The New Colossus picks right up where BJ last left off and what I did play is exemplary, though they're the same levels Shannon happened to play. The infamous wheelchair level reintroduced us to our lovable hero while forcing to cart around with shopping trolley precision, adding to the dreadful gravity of BJ's situation. And then the well-known milkshake scene played out after a masterful build up of tension that'd make Tarantino smile and nod. I'm constantly impressed as this series manages to feel like a genuine action film.
Star Wars: Battlefront II
Even though our hands-on in Battlefront II was confined to the new Starfighter Assault mode developed by Criterion, it was a meaty helping that speaks to just how good a bundle this sequel is going to be. After a shallow and largely disappointing first entry, Battlefront II is going to cram a campaign, its usual multiplayer helping and this fully fledged space battle mode onto one disc. The value is going to be off the charts.
Starfighter Assault captures the thrill of flying a great number of famous Star Wars ships. From a run of the mill X-Wing to unique hero ships like Poe Dameron's Black One, they're all so fun. Being able to storm the inner ship, full of tight winding corners that demand practised control of your ship, is a hell of a lot of fun and makes for some truly memorable moments as the trademark Star Wars score adds a cinematic quality to each match. If Starfighter Assault is only a small slice of the package, then what a juicy package.
Cuphead
I couldn't get through an article talking about Gamescom's best without including Cuphead, which could perhaps be my game of the show. I knew exactly what to expect, having followed the game's development quite closely. That said, I couldn't help but still be completely disarmed by the amount of character the game has, it's adorable and unique and hearing the team talk so passionately about their project made me appreciate it even more.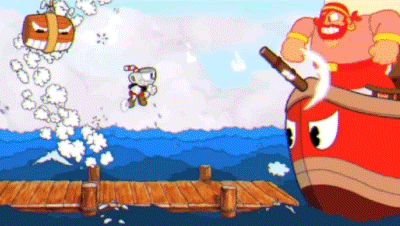 My only regret is that I was perhaps too glutenous, not taking the opportunity to see the co-op in action. Then I also didn't want to be carried through, knowing that those close to the game must be exceptional at it. This is a game that's most rewarding when you persevere and weather the storm. Cuphead's boss battles are, at times, a bonkers, white knuckle bullet hell and finding your way through to the other side is always a ride. Bring on the month's end.
Forza Motorsport 7
In my opinion, both Forza franchises, Motorsport and Horizon, are the current generation's finest examples of the genre. Taking the strongest elements from both franchises, Turn 10 has succeeded in creating a sequel that surpasses Forza Motorsport 6 in every way.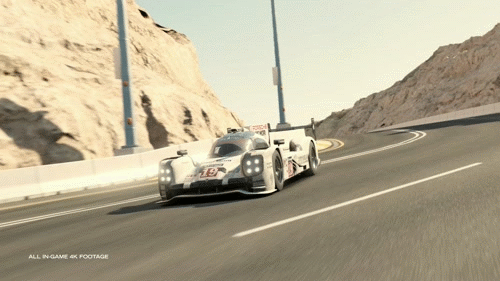 With tight and dynamic gameplay, excellent graphics and performance and a reworked career mode, my time with Forza Motorsport 7 doesn't make me doubt for a second that we're looking at a racing game of the year contender, all in silky smooth 4K and 60 frames per second.
Sea of Thieves
I'll admit that I'm a sucker for cooperative gameplay and narratives that tend to immerse the player, which are marks that Sea of Thieves managed to hit for me without breaking a sweat. As I spent our session as the captain of our vessel, hunting for booty, the game reminded me of how much I miss the good old days when my friends and I would find ourselves completely immersed in the game world as we worked together and told stories of our own.
With engaging gameplay, a role for everyone to play and a whole world filled with treasure to explore, I can't wait to return to the ship and continue our adventures next year.
Assassin's Creed: Origins
The Assassin's Creed series has been sorely needing a soft reboot for a while, and with Origins, Ubisoft seems to finally understand the direction that they want to go in with the franchise.Taking on many aspects of RPGs, like Horizon, for example, Origins plays and feels like the evolution of the franchise formula, adding much more depth and an engaging world as we unearth the origins of the assassin's order, though the title of the game leaves a lot to be desired.
I felt myself burning through Syndicate as I felt franchise fatigue kicking in, but even though I only got to play the game for a short while, Origins seems to take what's best about the franchise and combine it with new and fun ideas, making Assassin's Creed seem so much more alive than it has been in years.