With the announcement of Armored Core VI Fires of Rubicon's release date overnight and the subsequent reveal of the game's various release editions, local fans might be wondering how easy it is for us Aussies to get a hold of that big, shiny Premium Edition of the game.
Unlike the standard physical and Collector's Edition versions of the game, which are available to pre-order from local retailers, the Premium Edition, which comes with a detailed Armored Core mech statue inside its own 32cm-tall "garage,"  is available exclusively through the Bandai Namco store.
The good news is – the European BNE  store does ship to Australia. The bad news? It's going to cost you close to $900 to get one. Priced at 449 euros and with another 80 euros on top for shipping, with the current exchange rates you're looking at about $880 in totality which is a pretty astronomical asking price for what is essentially just a statue and some other trinkets. Here's what you get all up for that money:
Armored Core VI Fires of Rubicon Premium Edition
Armored Core VI Fires of Rubicon Game
Exclusive Garage
Figurine of an Armored Core
Digital Soundtrack
Exclusive SteelBook®
Hardcover Artbook
Pinbadges
Stickers
Art Cards
Poster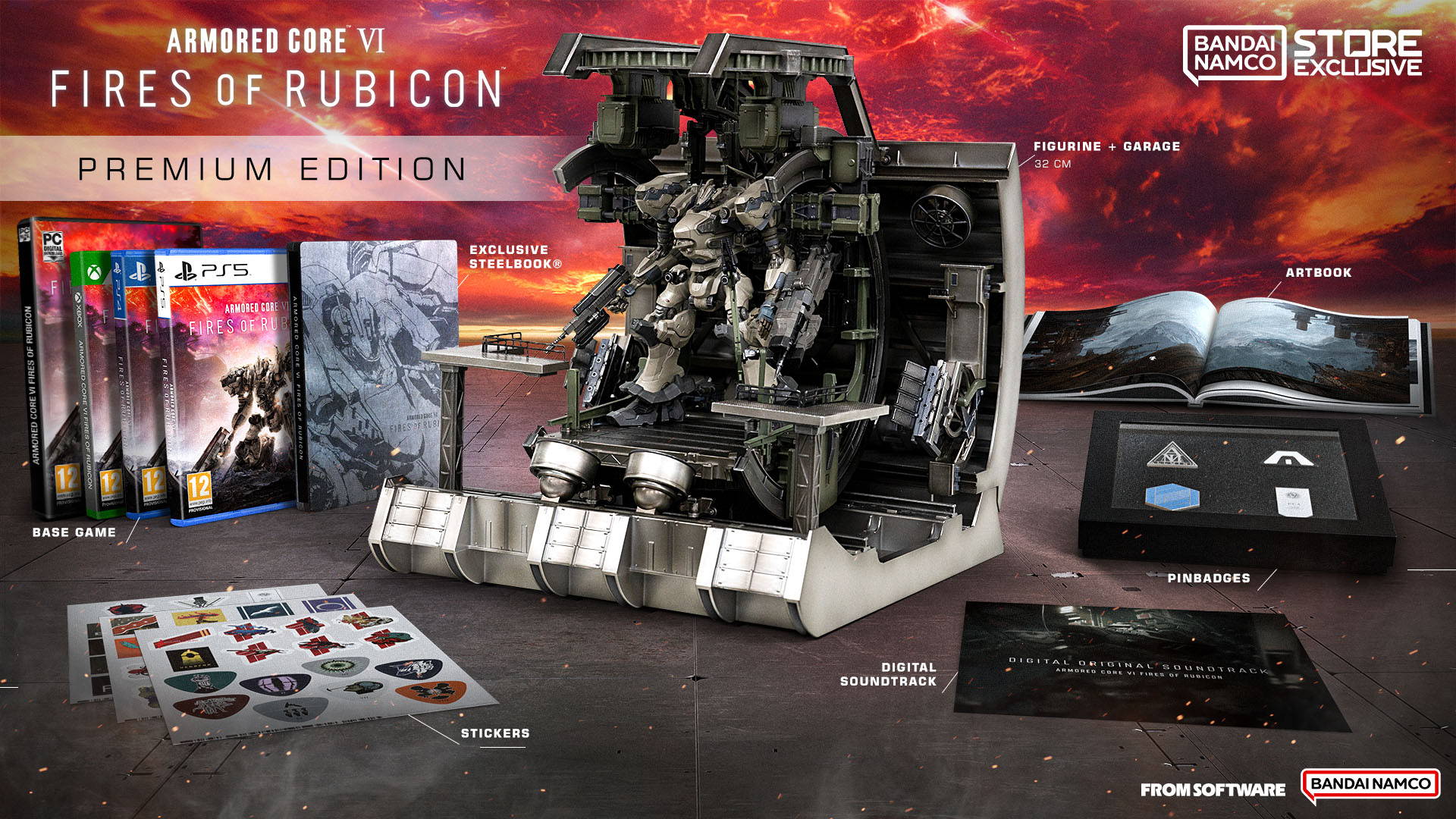 If that looks like something you'd want to spend just south of a grand on, you can do it right here.
For those of us on more average incomes, the other versions can be found here:
ARMORED CORE VI FIRES OF RUBICON PRE-ORDERS
PHYSICAL
JB Hi-Fi
EB Games
Bandai Namco Store
DIGITAL
PlayStation Store
Xbox Store
Steam
Armored Core VI Fires of Rubicon Collector's Edition Contents
Base Game
19cm Figurine
Exclusive Steelbook
Artbook
Pinbadges
Digital Soundtrack
Stickers