Rumours of a remastered L.A. Noire began to swirl earlier this year when a notable Rockstar insider, Yan2295, tweeted that such a remaster could be arriving on the Nintendo Switch, in a rather odd turn.
According to what I heard, Rockstar might be releasing a remastered version of L.A. Noire on the Nintendo Switch.

— Yan2295 (@Yan2295) January 15, 2017
Another tipster followed up with similar information, suggesting the game might also be coming to other systems later in the year.
Regarding LA Noire Remaster, the title is sounding like it'll come to Switch, PS4, and Xbox One. Release slated for late summer.

— Direct-Feed Games (@DirectFeedGames) January 25, 2017
The game would have been expected to have a showing at E3, however, that obviously wasn't to be. Though, sources close to WWG suggest that not only is the game still coming despite a lack of information, but VR integration has been prototyped for the supposed PlayStation release of the game.
Much like the Xbox One and PlayStation 4 releases of Grand Theft Auto V, it's said that the L.A. Noire remaster will include a first-person mode across all consoles. It's easy to imagine that being true, given the game puts such a huge focus on reading facial cues. Being able to do that face-to-face in virtual-reality would be intense.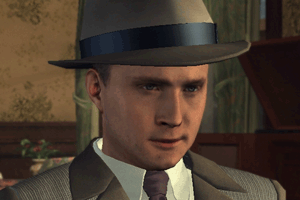 Obviously, refer to your salt shaker for this one.
Thanks, WWG.