In the lead-up to E3, we're counting down with our most anticipated titles. You can find out when all the press conferences are taking place in Australian/NZ times HERE.
---
The Gran Turismo franchise has been somewhat absent this generation. Launching for the last time on PlayStation 3 a month after the release of the PlayStation 4, it has yet to make its next-generation debut. Until this year that is.

Since its announcement, we've been able to play the game at events and currently, we're even to play it at home with the closed Beta, but what exactly are we expecting?
Gran Turismo Sport was officially announced in late 2015 during Paris Games Week, though a PS4 title had been hinted at by Polyphony quite a while before that. Providing a bridging chapter between Gran Turismo 6 and the next installment, Sport would aim at the online audience and the insane tournament following that the franchise had built up during its lifetime on the PlayStation 3.
Our expectation is that GT Sport won't get a huge amount of coverage during Sony's conference, though a reveal for the release date is a likely scenario next week. We expect a new trailer to launch alongside the reveal, though we don't expect much else from the conference itself, most of the material being showcased outside of it.
Whilst the Gran Turismo games are notorious for their delays, our best bets point towards a December 2017 release. Considering we're currently able to enjoy the game in the closed beta, and the long absence of the franchise, to us this seems like a reasonable estimate.
The franchise has been long absent. Whilst 4 years may not seem long for the Gran Turismo franchise itself, the racing landscape has drastically changed, competition is much more fierce and the lack of a current-generation Gran Turismo up to this point are things that weigh in heavily into what GT Sport needs to be.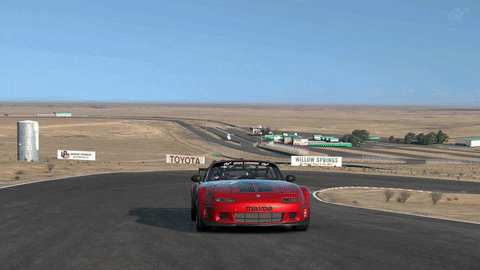 From what we've seen, the game does live up to the graphical improvement required to live up to the current state of the genre, though a greater attention to detail in the environments is a must to set itself apart from its competitors. Polyphony has always been great in this regard, though with the likes of Forza Motorsport and Project C.A.R.S. breathing down its neck, Polyphony needs to step into high gear. Luckily it seems they have.
A wider variety of cars is also a welcome element. Though the game will lean more heavily on the sports aspect of racing and cars, we'd love to see some outliers in there, and of course a selection of Porsche cars, which they have seemingly already obliged to! Aside from sports cars, a few rare or alternative vehicles would be cool to see though, to possibly bring a bit more variety into the mix.
Enhanced online elements and other various enhancements are also must-haves, though the thing is, Gran Turismo Sport is looking to have already met most of the things that we'd want to see from it. It's important to remember that the game has a slightly more specific focus this time around, though knowing the target audience, a lot of fans will be pleased with this none the less. As an avid car and racing enthousiast, I can certainly get aboard with what the game has become, though we're honestly very eager to see whether Sony and Polyphony have a few surprises left under wraps.