In the lead-up to E3, we're counting down with our most anticipated titles. You can find out when all the press conferences are taking place in Australian/NZ times HERE.
---
Kingdom Hearts is a massive Action-RPG developed by Square Enix featuring Disney characters from all walks of life. The series has existed since 2002 and has seen two main entries as well as a bunch of spin offs across Nintendo and PlayStation platforms.
WHEN WAS IT ANNOUNCED?
Kingdom Hearts III was originally announced at PlayStation's E3 press conference in 2013. It was literally revealed alongside a small teaser that said that the game was in development for PS4 (before being announced that it would come to Xbox One as well). Fans have been waiting for 13 years since Kingdom Hearts 2 but Nomura, the creator of Kingdom Hearts said that he was too busy working on other projects in 2010.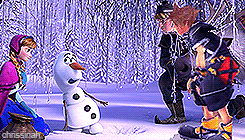 WHERE WILL WE SEE IT?
Square Enix has their own press conference this year (for the first time in many years). It's almost certain that we'll see a bunch more of the game at this event, but I wouldn't be surprised to see it at either Sony or Microsoft's conference as they ramp up to release later this year.
WHEN WILL IT RELEASE?
It's the question on everyone's lips. Square Enix has continued to say that it will release in 2018, but fans have waited for this game for the past 13 years and Square has always remained tight lipped about the game since it was first announced. It should definitely release in October/November of this year, but it's not a game that Square will ship out until they're 100% sure that it's ready, so it could potentially slip to Q1 if the game can't be finished for the holiday.
WHAT DO WE WANT TO SEE?
The biggest question on everyone's lips is what worlds are we going to see! Fans have been able to get a tease of Disney worlds like Toy Story, Tangled and Hercules featuring in Kingdom Hearts 3, but with the plethora of Disney movies made in the last 13 years since KH2 as well as Disney acquiring massive franchises like Star Wars and Marvel, there really is an "anything is possible" mentality. Imagine the mayhem that will occur if Square features gameplay at E3 of Sora wielding a lightsaber keyblade or Ironman like get-up! With the sheer size in level design showcased at the recent KH event there's no denying such worlds would work well and look epic if included.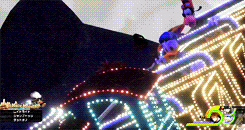 Another point is that KH2.8 added the element of character customisation to gameplay, which only makes sense for Square to add this feature into KH3. The ability to complete challenges or acquire items that lets players customise and personalise Sora with their own style or Disney/Square Enix memorabilia would be a small but nice touch to the gameplay.
And of course we can't forgot about the 16 year story coming to an end. For such a beloved franchise, they've really made fans work to understand and absorb the full story of Kingdom Hearts. With recent editions like UnionX, 2.8 and the Back Cover feature, not to mention the cross-platform spin-offs, it will be nice to see how such an extensive, in-depth and decade-spanning story comes to a close.