Today, a trademark was placed for a game called G-Police in EU markets by Sony Europe. G-Police was a PlayStation One title published by Sony in the past.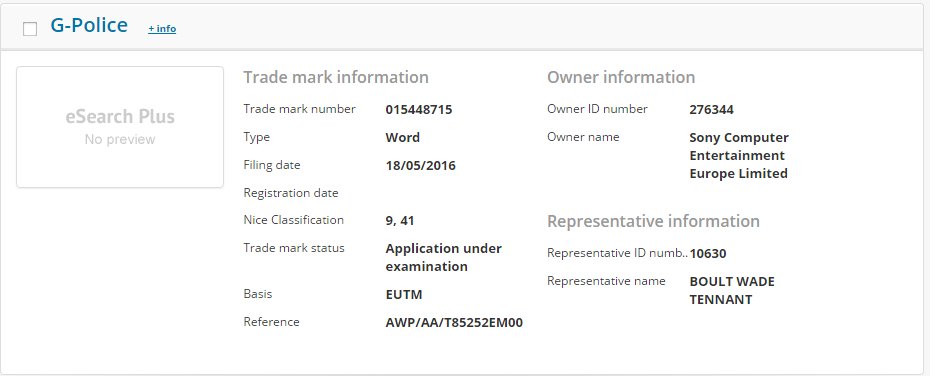 This could mean that Sony is planing a revival of the IP and will be announcing it later in the year. We could be seeing our first hint of PlayStation One Classics landing on PlayStation 4 this year as well, considering the games PS1 origins.
This kind of thing happened last year when before Sony's big PSX event; EU ratings of titles like Twisted Metal Black, Ape Escape 3 and Dark Cloud came out. Weeks later, they were announced (outside of Ape Escape 3) as updated PS2 Classics on PS4.
Take this with a grain of salt everyone, but we could be seeing a first hint at PS1 titles coming out on PS4 in the future.