Oh boy! This game! If you haven't read it by now, you can find our review for Red Dead Redemption 2 right HERE, but there are so many amazing details in this world, that I couldn't help but fill you in on a few of them separately.
The day and night cycle, as well as the constant weather shifts that happen throughout the game, are a big reason why the world of Red Dead Redemption 2 feels like a living and breathing world.
For the most part, you don't even notice the shifts and changes that are happening at moments through your time with the game, but that's what makes it so special.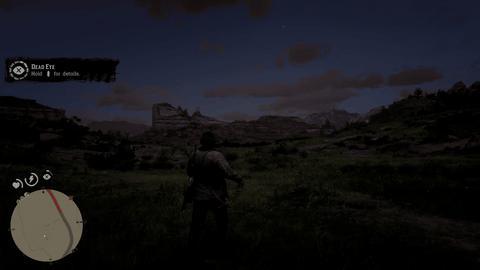 I know it sounds silly, but the first time the sun came up, I was genuinely amazed at how it rose from one side of the map, affecting everything in its path as it shone light onto each rock and tree throughout the world. It would continue rising, illuminating the world until it was all the way up and the world was bright as day.