In the lead-up to E3, we're counting down with our most anticipated titles. You can find out when all the press conferences are taking place in Australian/NZ times HERE.
---
How many gods are there left to kill? We've crossed Greek mythology off our list, so why not move on to the Norse arsenal of godlike beings? Marking the series' first true current-gen installment, it's time for the God of War franchise to make its return!
God of War's announcement is pretty much one that's almost impossible to have been missed. Accompanied by an entire orchestra playing the game's new theme,  Santa Monica headlined Sony's E3 2016 conference in June with pretty much one of the best-executed reveals in recent history, already building up a huge amount of hype for what could be one of Sony's biggest titles this generation.
It's a tough question, though in my opinion Autumn/Winter 2018 seems to be the most likely release window. The God of War franchise in general has mostly seen releases in the first quarter of the year in March, though, as we've seen with Uncharted 4, Sony isn't afraid of moving release windows for existing franchises this generation.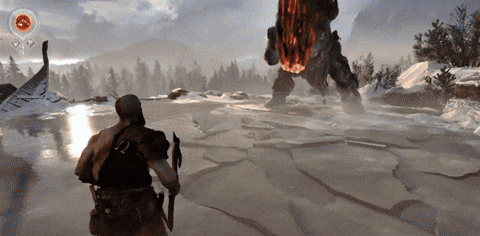 Director Cory Barlog stated last December that the game was essentially playable from start to finish, though there is obviously a lot (and I mean, a lot) of work to do even after you reach that milestone in development. The game has been said to have been in development since 2014, so if all of that information is anything to go by, Sony might be looking at a strong contender for their summer line-up next year, filling in the slot that Uncharted held in 2016.
Unless something major happens we're pretty much guaranteed to see the game return to Sony's E3 conference next week. Whether Bear MccReary and his orchestra will return remains a mystery…
It's no secret that I've been extremely excited about this title ever since it's announcement last year. As you could read in the article I wrote on the game last year, God of War is looking to be quite the ambitious reimagining of the franchise that it probably sorely needed. The franchise has never reached certain depths, but Santa Monica has taken the opportunity to let the franchise evolve, as the industry has done as a whole as well.
Taking cues from other games in the genre and Sony's own lineup, this upcoming relaunch of the franchise is set to redefine what storytelling means in the confinements of the franchise. Whilst we've been given a reason for Kratos' rage in the previous titles, this will truly be the first time that we're faced with his humanity and a different kind of story as a whole. We need to see a story that encompasses more than pure brutality and rage and Santa Monica seems to agree with this statement when we look at the footage we've seen so far.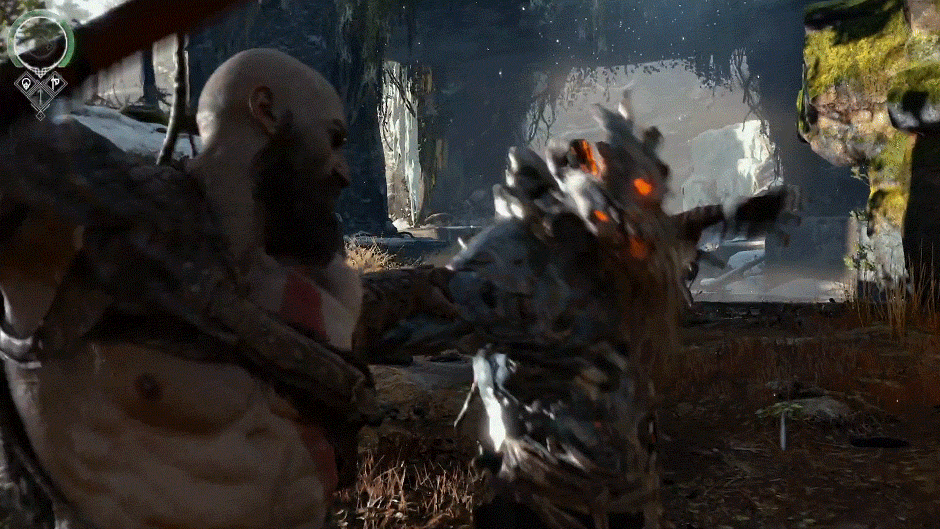 Who will we fight? The hopes are for characters like Thor, Odin and such to appear, though in what role and capacity they'll fit in in the storyline is a question that I'm very eager to see answered. It would actually be quite interesting to see a storyline where the gods aren't necessarily turned against Kratos, but that a more morally gray conflict turns the tides as this new world fades into chaos. And above all else, how are the different mythologies connected? Considering this is a continuation and not a complete reboot.
Of course, gameplay and epic set pieces have always been one of the biggest selling points of this franchise. Whilst even the lesser titles lie Ascension have boasted amazing sequences, a change-up in the formula is very welcomed as the staleness of the series was growing a little bit apparent by that point. Adding free camera movement, RPG elements, and a partner system, Santa Monica is partnering the classic epic battles of the franchise with more depth and variety, and this is exactly what we're very excited to see. (Though part of me hopes that Kratos will be able to wield Mjolnir, though his anger issues may put a halt on these hopes…)
We'll find out how close we are to getting our hands on God of War soon, but until then the game remains on the top of our wishlist for this year's E3! There are still a lot of gods left, and as Kratos probably knows as well: Old habbits die hard!