In the lead-up to E3, we're counting down with our most anticipated titles. You can find out when all the press conferences are taking place in Australian/NZ times HERE.
---
Even as cinema is overrun with superhero films, the gaming industry hasn't quite seen the same level of saturation. After the conclusion of Rocksteady's Arkham saga, fans of the genre didn't have a whole lot on the horizon to be hopeful for. That is until Insomniac pulled back the curtain on their take of the friendly neighbourhood Spider-Man.
WHEN WAS IT ANNOUNCED?
Insomniac's Spider-Man first made its appearance at Sony's 2016 E3 conference with a surprise reveal. The rumours prior to the conference sounded far-fetched to many, as a PlayStation-exclusive Spider-Man seemed too good to be true. But near the end of what was one of Sony's strongest conferences in years, we finally got a look at what could be the next big thing in the superhero genre.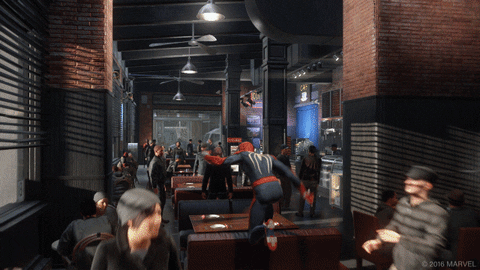 WHERE WILL WE SEE IT?
As one of the big four flagship titles Sony is showing at this year's show, Spider-Man will front up for its last E3 showing during what is sure to be a wall-to-wall showcase of huge hits.
WHEN WILL IT RELEASE?
Spider-Man is expected to release on September 7, 2018. It's unlikely that it'll slip from this date at this point.
WHAT DO WE WANT TO SEE? 
Insomniac has been great so far drip-feeding us all we need to see of Spider-Man to keep the hype alive. Their take on the superhero genre seems to be as cinematic and interactive as all of Sony's recent successes, and we're hoping that Spider-Man capitalises on a rich, boundless Marvel universe and boasts a strong storyline that borrows from Peter Parker's extensive, fiendish rogue gallery.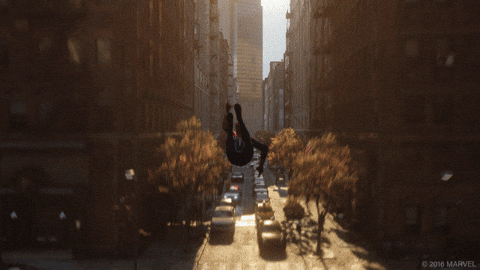 So beyond a glimpse at what the game's story might entail, we're just hoping to see more of what makes Spider-Man him. Show us more high-octane slinging through a dense city where the dizzying heights are only half the battle, we'd love for New York City to offer more than we can handle and provide an open-world we'll return to for a long, long time.