Marvel Snap, the addictive card battler for mobile platforms which had its 1.0 launch in October last year following a lengthy beta period, is getting a substantial update due for January 31st with two important new features.
The first of these is Battle Mode, which is a brand-new play mode that exists outside of the core progression of the game and swaps out Cubes for Health as players engage in multiple game rounds until one loses all 10 of their health points. Like the main mode, snapping and retreating are important mechanics, only rather than affect the post-game rewards they'll form part of the winning strategy by determining how much damage players take or lose over the course of each round.
Decks are also locked in Battle Mode so the longer you're able to stay in the game, the more time you'll have to figure out your opponents deck and strategy. The Unity Blog has a great post from the studio's associate design director Kent-Erik Hagman explaining how the team designed the mode, you can read that here.
Crucially, Battle Mode will also finally allow players to battle their friends using match codes – which should open the door to tournaments as well.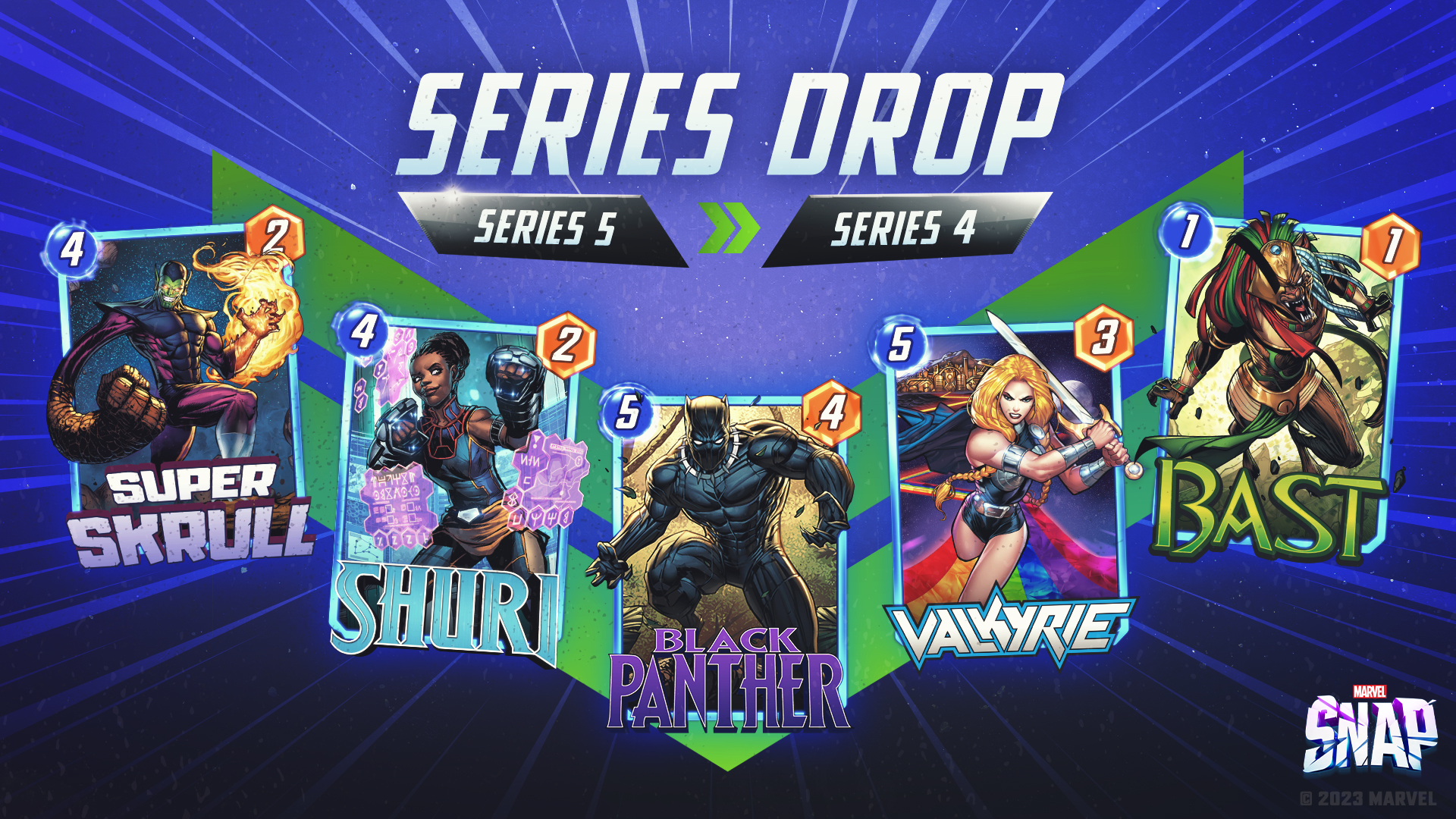 The second part of the update comes in the form of Series Drops, a new way for players to increase their chances of getting rare cards. Every month, a new patch for the game will bring a new Series Drop, which knocks a selection of cards from Series 5 down a peg to Series 4, as well as Series 4 to Series 3. The cards included in the Series Drop for the January 31st update are:
Series 5 to Series 4
Valkyrie
Super-Skrull
Bast
Shuri
Black Panther
Series 4 to Series 3
Luke Cage
Absorbing Man
She-Hulk
Titania
Developer Second Dinner promises that neither the Thanos or Galactus cards will ever be included in Series Drops, however. Adding to this, players that obtain a Series 5 card before it becomes subject to a drop will see a shiny "First Edition" badge applied to the card. You can read more about Series Drops here.
Improvements to the game's Token Shop are reportedly also on the way at a later date. Second Dinner has clarified that the Battle Mode and Series Drop update could be delayed past the tentative January 31st date but hopes that it remains on target.