We're not sure how long these have been made available again, but Nintendo is once again taking orders for the Nintendo Switch Nintendo 64 controllers over on the My Nintendo Store right now, exclusively for subscribers to any of its paid Nintendo Switch Online memberships to log in and purchase. These usually sell out fast as soon as word gets out that they're available, so jump on this if you've been holding out.
You can grab them right here for $69.95 each.
Using the incredibly-authentic N64 controller for Switch, which is wireless and features rumble functionality, subscribers to the Nintendo Switch Online + Expansion Pack can play the library of available N64 games, including the classic GoldenEye 007 like it was 1996-2002 again.
This new drop comes just as Nintendo has launched the classic Excitebike 64 on the Switch for those subscribed to the top-tier Nintendo Switch Online + Expansion Pack membership.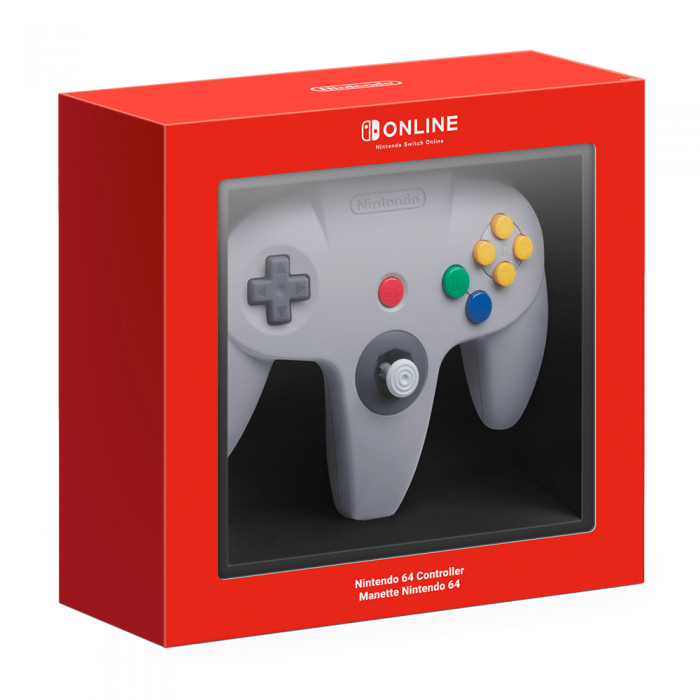 Nintendo also just revealed a new Mario Red Edition Nintendo Switch OLED Model during the dedicated Super Mario Bros. Wonder Direct, which will pair the Nintendo Switch OLED console with two red Joy Con controllers and a red Switch OLED Docking Station featuring some subtle Mario designs.
The console will launch on October 6th, which is quite a while before Super Mario Bros. Wonder releases, and like other themed Nintendo Switch consoles it won't come with a copy of the game. It'll cost the same as the regular Switch OLED White or Neon consoles in the US at $349.95 USD, so it should also be the same $539.95 RRP here in Australia. We'll update this when local pre-order information becomes available.