We've already seen a number of next-gen games that look set to blow our socks off graphically, but this might just be the prettiest of them all. This is the most I've been interested in a new game in a long while. It's a game called Black Myth: Wu Kong, which is in development by Chinese studio, Game Science Studio.
I'd never heard of it until Kotaku posted about it, and that's likely due to the fact that it was only announced a few hours ago, but it's already making waves.
The game looks to be a Dark Souls type game, with a number of mythical creatures sprawling around the world. The main character looks as though he can change into a number of things as well. Just look at this moment where he changes into a cicada on the fly.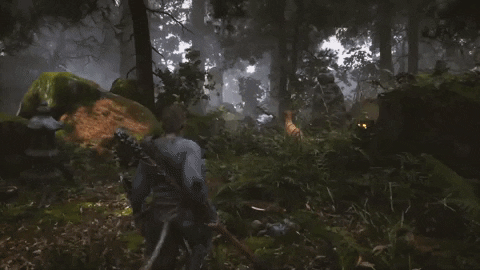 The whole gameplay video lasts about 13 minutes and it's captivating from start to finish. The game is only in early alpha and it's set to come to PCs and "mainstream host platforms". Obviously, it's still early days, but I'd be shocked if we don't see this on PlayStation or Xbox eventually.
Industry Insider, Daniel Ahmad has posted some more information about the game including the fact that it focuses on the Monkey King and his special abilities (over 72 apparently).
The developers have clarified that this will release when it's ready as a paid game.

The game will focus on the Monkey King and his special abilities. There are 72 different abilities that can be used, some of which are demonstrated in the video above, to combat enemies. pic.twitter.com/kWOEvZlrJq

— Daniel Ahmad (@ZhugeEX) August 20, 2020
Realistically, we're probably years from release, but I just hope we see this one come out at some point. Definitely one to watch.