The release of PlayStation's next-generation PS5 VR headset, the appropriately-named PlayStation VR2, is nearly upon us.
Launching on February 22nd, the PS VR2 promises to take the VR experience to new heights with ultra sharp 4K HDR visuals, new sensory feedback and comfort and the excellent Sense controllers – all things we can confirm after having gone hands-on with both Resident Evil Village and Horizon Call of the Mountain inside the new headset.
With the launch drawing near, PlayStation has now published a huge, comprehensive FAQ explaining in great detail all of the PS VR2's inclusions, requirements, specs and exciting features. Whether you want to know what kind of space you'll need for the standing, sitting or "roomscale" experience, how long the USB-C connection is, how regular games and movies will play inside the headset, how ridiculous you can hope to look while broadcasting footage of yourself playing through a PS5 Camera, or anything in-between – it's all there.
Check out the full FAQ right here, but below are some interesting facts we thought were worth highlighting that might have flown under the radar before now.
What are the different viewing modes on PS VR2?
There are two viewing modes.
VR Mode: You can enjoy VR game content in a 360 degree view in a virtual environment. Content will be displayed in 4000 x 2040 HDR video format (2000 x 2040 per eye) with 90Hz/120Hz frame rate.
Cinematic Mode: You can view the PS5 system and UI and all non-VR game and media content, such as streaming apps, on a virtual cinema screen. Content in Cinematic Mode will be displayed in 1920×1080 HDR video format with 24/60Hz and also 120Hz frame rate. The audio and image will be only displayed on the VR headset and there is no output on the TV side when you are wearing VR headset and playing in Cinematic mode.
PlayStation VR2's Full Launch Lineup Has Been Confirmed Adding 13 New Games
What is the minimum play space I need to use PS VR2?
There are three different VR Play Styles depending on the game content. Please check the compatibility notice for each title to ensure you have enough play space.
Roomscale (allows more movement)
A minimum play area of 2m × 2m (6 ft 7 in × 6 ft 7 in) in the room is required.
Requires a minimum play area of 1m × 1m (3 ft 4 in × 3 ft 4 in). Make sure you have enough space to move your arms freely.
Requires a minimum play area of 1m × 1m (3 ft 4 in × 3 ft 4 in). Make sure you have enough space to move your arms freely.
What is See-Through View? 
With PS VR2, you can see your surroundings while wearing the headset with the new See-Through View feature. It comes in handy when you want to easily check where the PS VR2 Sense controller is in your room without taking the headset off.
Thanks to the embedded cameras on PS VR2, you can press the function button on the headset, or use the PlayStation VR2 Quick Settings in the Control Center, to switch between viewing your surroundings, or viewing the content on PS VR2. The Card in the Control Center also gives quick access to other PS VR2 settings, such as adjusting the play area.
The See-Through View is for viewing only, so there's no recording option.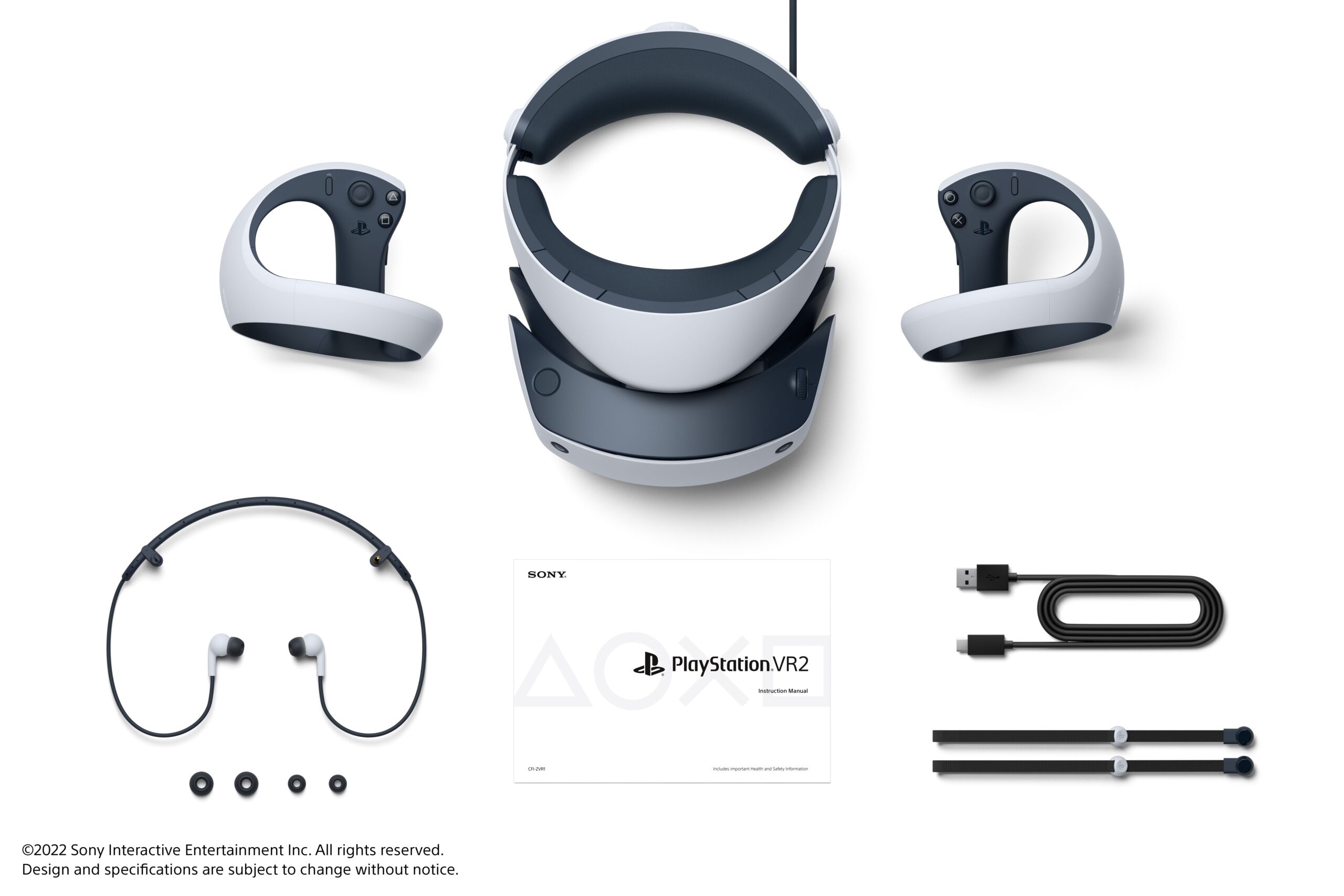 Can further adjustments be made in the viewfinder/scope area?
Yes, PS VR2 has a new lens adjustment dial, so you have an additional option to match the lens distance between your eyes to optimize your view.
Can I wear my glasses inside of the headset?
Yes, PS VR2 was designed to accommodate players who wear glasses. However, some very wide or unusually shaped glasses may not fit.
Can I use the PS VR2 Sense controller without the PS VR2 headset?
Yes, the PS VR2 Sense controller will work with the PS5 console without the use of a PS VR2 headset. PS VR2 Sense controller can be used in the PS5 user interface and Media application. You cannot use the PS VR2 Sense controller for non-PS VR2 supported games.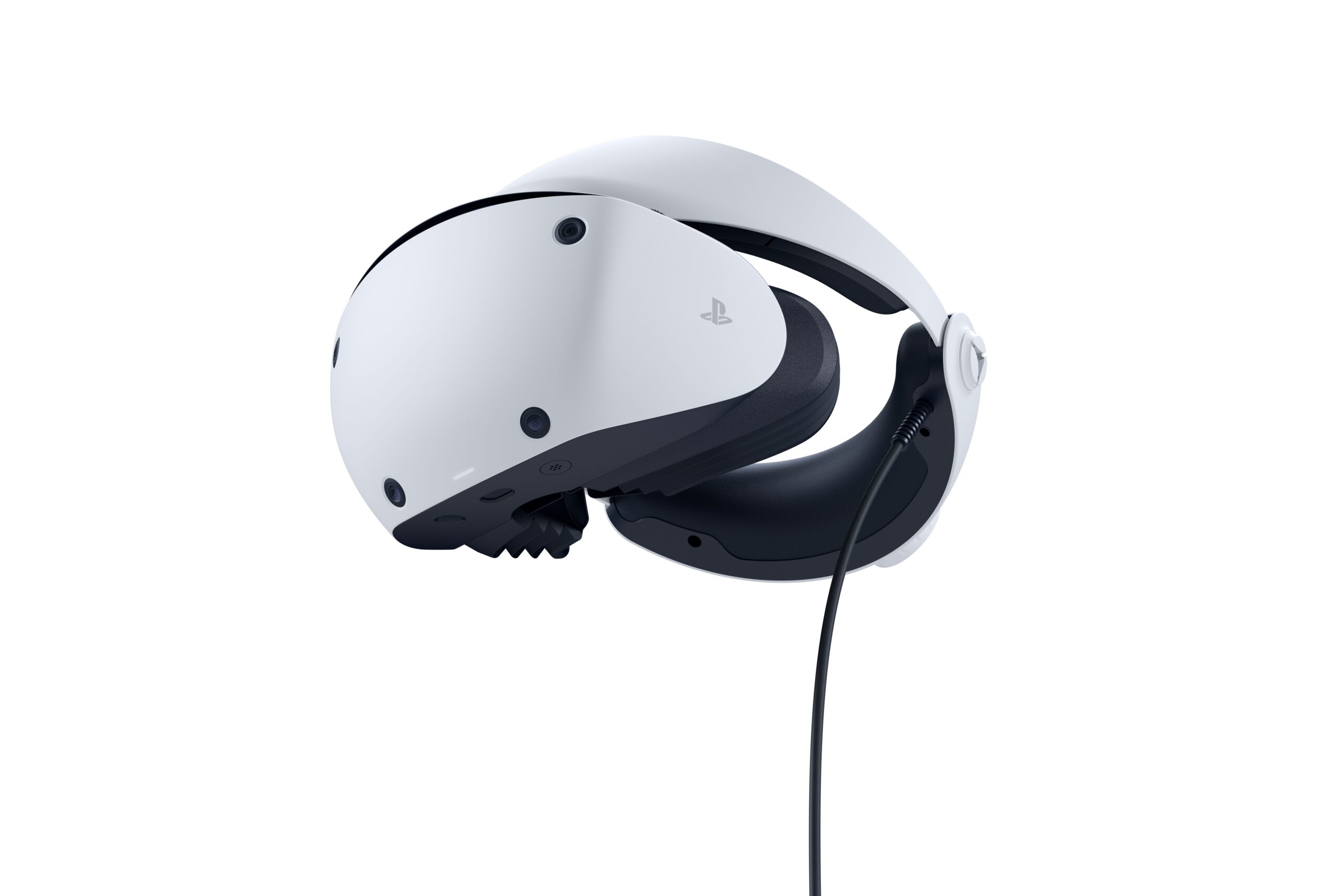 Will PS VR2 games feature Activity Cards? 
Yes, similar to games on the PS5 console, Activity Cards can be supported for PS VR2 games depending on the title.
Will PS VR2 games be digital only or will there be physical disc releases?
PS VR2 games will be available in a digital format. Physical disc releases for select titles will also be available.
Can I broadcast my PS VR2 playthroughs? 
A new broadcast feature for PS VR2 will allow you to film yourself while playing by connecting a PS5 HD Camera to the console. It's a great way to show your movements and reactions during a boss battle and share your reactions with your fellow gamers as it happens!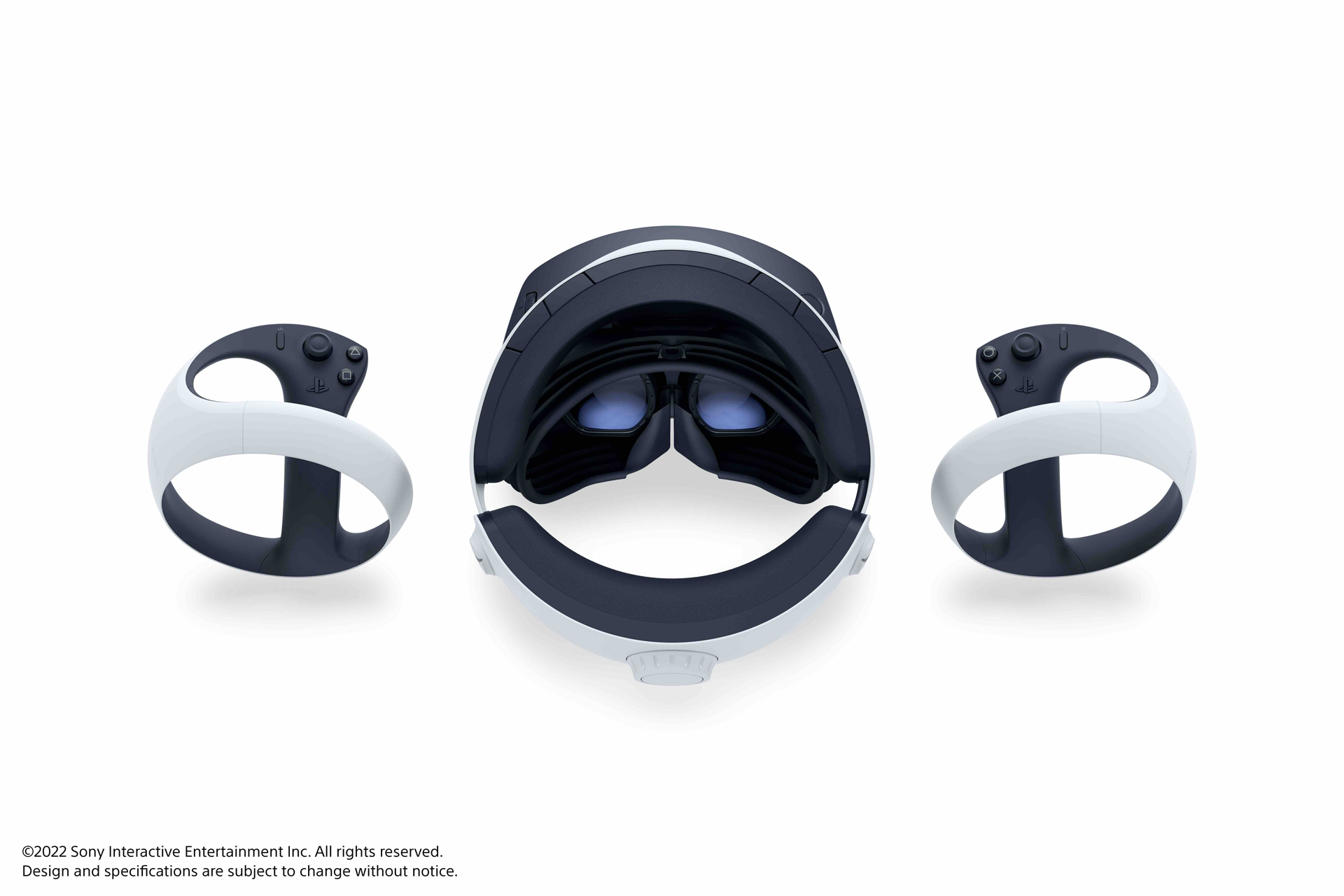 WHERE TO PRE-ORDER PLAYSTATION VR2 IN AUSTRALIA?
PlayStation VR2 pre-orders are now available at the following retailers. Our recommendation would be to pre-order on Amazon if you're unsure as it's $0 until the item ships on or before February 22nd, with no penalties for cancelling.
AMAZON
EB GAMES
JB HI-FI
BIG W
SONY STORE