Pokemon fansite, PokeBeach, has revealed that the iconic McDonald's Pokemon Trading Card Game promo seems to be kicking off again very soon, with meals and cards already being released in German and Austrian McDonald's locations.
The report says that the cards, available in booster packs of four promo cards (each including a holographic card) that come with the purchase of a Happy Meal, will also be headed to the UK on August 23rd, meaning that hopefully they're also not too far off in other regions – including Australia. Last time around it took a good six months for the cards to arrive locally, and (as spotted by our pals over at Vooks) at present the McDonald's website lists the Pokémon Match Battle toys as simply "coming soon."
This year's promo contains fifteen reprinted Pokemon TCG cards, as well as updated "Match and Battle" toys.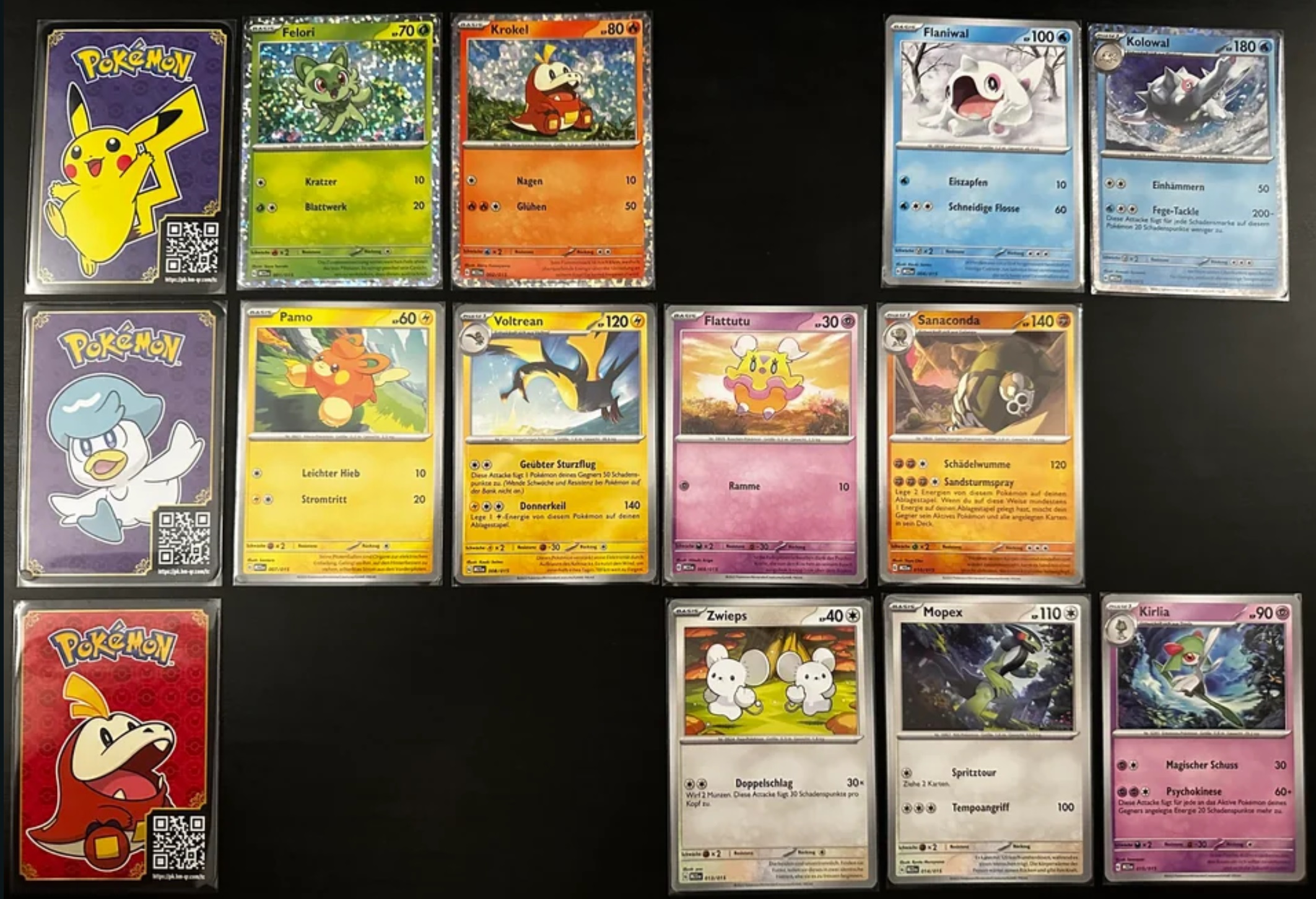 The full list of cards coming to the promo are:
Sprigatito
Fuecoco
Quaxly
Cetoddle
Cetitan
Pikachu
Pawmi
Kilowattrel
Flittle
Sandaconda
Klawf
Blissey
Tandemaus
Cyclizar
Kirlia
The cards and packs in these promotions always become incredibly popular and collectible, so expect there to be strict limits in place if and when they do release here and even then, you'll want to get in fast before they're all caught.