Square Enix, PlayStation Australia and the RSPCA have come together for one of the best local video game marketing stunts I've seen – a display of cute pups in Final Fantasy XVI cosplay at a venue in Sydney.
On Saturday, June 17th the Darlo Bar in Darlinghurst will be host to Paws of Valisthea, a dog-friendly event where fans can come and celebrate the impending launch of the blockbuster new PS5-exclusive RPG with some dressed-up doggos representing the varied and powerful Eikons featured in the game, all in the name of celebrating Final Fantasy XVI's faithful canine hero, Torgal. The event will also see the RSPCA bring alone some rescue pups looking for a good home, so it's in support of a great initiative as well.
Alongside interacting with pups at the event, attendees can bring their own and have exclusive Final Fantasy XVI photographs taken with the Eikon costumes designed by MissTwisted, pick up some treats, win prizes including a PS5 console and the game,
If you're interested in going along to the free event, you can register at the event page right here.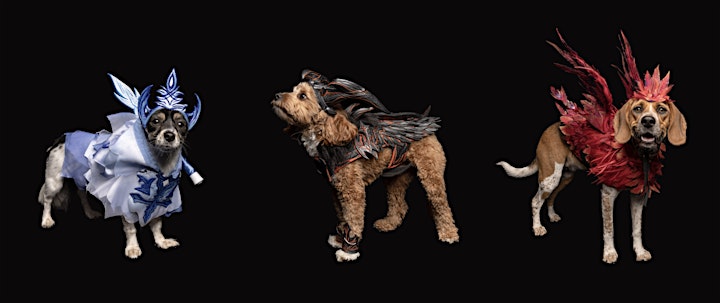 A note from the organisers:
We encourage both dogs and their owners to have a comfortable and pleasant day. If your dog tends to be nervous amongst other dogs, crowds of people or uncomfortable wearing costumes; we highly recommend avoiding putting them in situations that would warrant stress.
Due to the mature content from FINAL FANTASY XVI that will be on display during the event, under-15's wanting to attend must be accompanied by an adult.
Final Fantasy XVI launches for PS5 on June 22nd, 2023. Amazon has the cheapest pre-order price at $84 with free shipping.