Along with the news that it's launched a hefty first major update to the PC version of the game, Larian Studios has also revealed some exciting insights into player activity since the game officially launched out of early access at the beginning of the month.
The biggest and juiciest bit of news is that, at the time of Larian's post, it claims that players have put in over 200,000,000 hours of game time, or over 22,000 years total. That's since "launch" as well, so not even counting the time that players spent on the game in early access in the years prior.
The studio also revealed that the most popular class choice in Baldur's Gate 3 so far is Paladin, with Sorcerer taking second place. Cleric, a class focused largely on supporting the group with healing spells while debuffing enemies, has proved to be the least popular of all classes.
As far as races go, Humans and Elves are predictably popular, including Half-Elves, with fewer players opting to embody Dwarves, Gnomes, Githyanki, or Halflings.
Patch 1 for Baldur's Gate 3 is out now and contains over 1000 fixes and improvements, from fixed quest and dialogue flows to corrected visual bugs and more. There have even been improvements made to the animations for taller characters kissing members of shorter races. You can learn more about that here.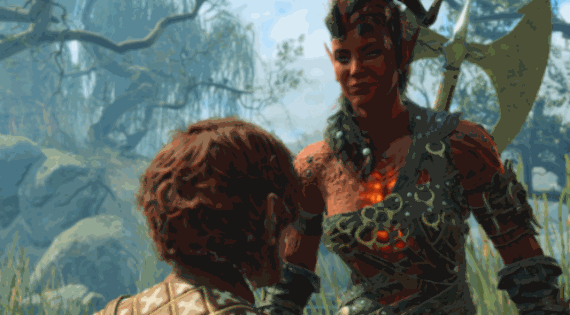 A second major update is in the works now, with Larian promising it'll come with "significant" performance improvements.
---
That player base is set to get a healthy boost soon as well, with the PS5 version of the game incredibly close to release at the below dates and times:
BALDUR'S GATE 3 PS5 AUSTRALIAN RELEASE TIMES
The times below apply to September 3rd for Digital Deluxe Edition owners and September 7th for standard owners.
2 AM AEST (Melbourne/Sydney/Hobart/Canberra/Brisbane)
1.30 AM ACST (Adelaide, Darwin)
12 AM AWST (Perth)
4 AM NZDT (Wellington)
Along with release timing, Larian also shared the dates and times that players on PS5 who've pre-ordered the game digitally will be able to begin pre-loading it – it's a big game, so anyone hoping to get stuck in as early as possible should definitely be thinking about pre-loading the game:
BALDUR'S GATE 3 PS5 AUSTRALIAN PRELOAD TIMES
The times below apply to September 1st for Digital Deluxe Edition pre-orders and September 5th for standard pre-orders.
2 AM AEST (Melbourne/Sydney/Hobart/Canberra/Brisbane)
1.30 AM ACST (Adelaide, Darwin)
12 AM AWST (Perth)
4 AM NZDT (Wellington)